*MEDICAL QUESTIONS OR RESCHEDULING APPTS SHOULD NOT
BE SENT THROUGH THIS EMAIL.
PLEASE CALL THE CLINIC DURING BUSINESS HOURS.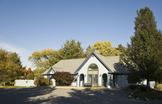 Payment due upon receipt of services. UPSTATE accepts Cash, Check, Care Credit, MasterCard, Visa, American Express or Discover Card.
Click on CareCredit below to learn more about low payment options for your pet's health care - For Annual Expenses or Unexpected Costs.